With a raft of international sales successes, Collecting Cars and Watch Collecting are truly global auction platforms.
With Collecting Cars' Los Angeles team now up-and-running and the first US auctions live, it is an opportune moment to highlight some of the most interesting cross-continental sales achieved to date - not just for cars, but from the Watch Collecting platform as well.
While cars were sold to overseas bidders within a month of going live in June 2019, the first cross-continental sale was in December 2019, when the ex-Roger Daltrey VW Beetle 1303 LS Cabriolet was offered by a seller in Malaysia. It was spotted by a British bidder whose wife was a big fan of The Who and Daltrey in particular, and who has also always wanted a Beetle, in the end being snapped up with a winning bid of £26,500. The international sales have continued at a steady pace, leading Collecting Cars to build upon the London headquarters by opening dedicated offices in Sydney, then Munich, and now Los Angeles.
With registered users in more than 90 countries around the world, sellers can have confidence that their car is marketed to a truly global audience. Bidders also benefit from transparent and detailed descriptions, with a visible Q&A for any further queries. The platform has opened up a new way of finding great cars, even if they are on a different continent.
In January 2021, the platform found its first buyer in the US, who purchased a 1995 Honda NSX Type R from Hong Kong, with a winning bid of £160,000. Having had a poster of the NSX on his bedroom wall, but now in a position to actually buy one, the nostalgia factor meant he was not going to let anyone else win the car. This modern classic sports car had only recently become eligible to be brought into the US under the country's 25-year import rule, and Collecting Cars anticipates continued interest in other early to mid-1990s sports cars and performance icons for the same reason.
One of the most emotive sales came in February 2021. During the auction of a highly original Lotus Elan S4 FHC, the Collecting Cars team managed to track down one of the earliest owners of the car, who had been looking for it for years. He could not resist being reunited with a car he had last seen more than 45 years ago, and it was sold from the UK to the US East Coast with a winning bid of £20,500.
Within just the last week, a stunning Alfa Romeo Giulia Super 1600 'Biscione' was sold from a vendor in Germany to a buyer in the US, while a charming Porsche 911 'Junior' children's car in Australia - sold via main dealers in the 1980s - found a new home in Belgium.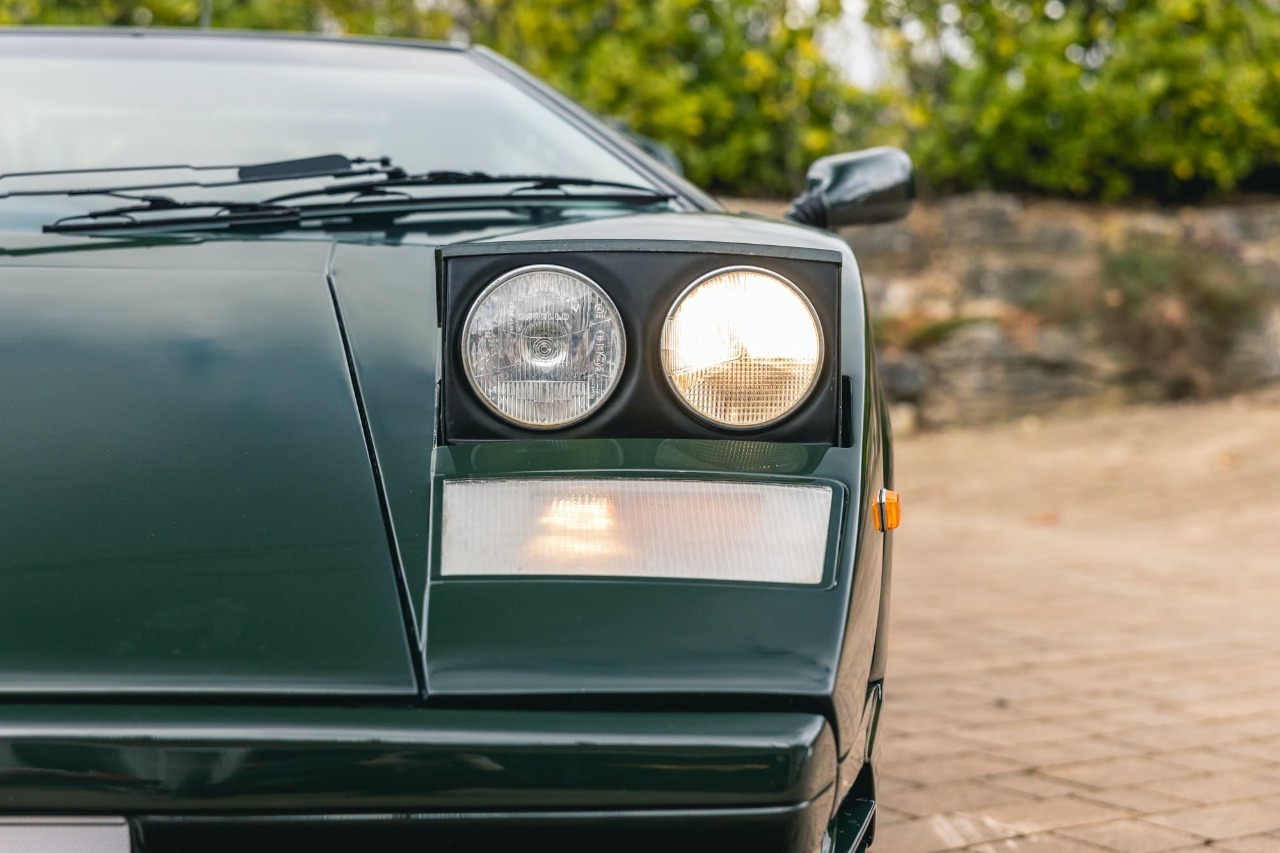 In the last two months, Collecting Cars has sold a brace of Lamborghini Countach 25th Anniversary models, one from the UK and one from Hong Kong, with both cars going to bidders in New Zealand. The car sold from the UK was a genuine 'one-off', finished in special order Brewster Green, and selling for £223,000 after no fewer than 115 bids. It went to a private enthusiast who has now purchased three Lamborghinis on the platform, as part of building a significant marque collection.
Established by the same core team but run by dedicated specialists, Watch Collecting has also secured numerous high-profile international sales - not least of which was the record-breaking auction of a double-sealed Patek Philippe Nautilus 5711, with a winning bid of £82,500 from a seller in the UK to a buyer in Singapore.
A Rolex Daytona Yellow Gold with Green Dial also had the same cross-continental journey, selling for £54,000. Elsewhere, a Hublot Classic Fusion 40th Anniversary was purchased by a winning bidder in Brunei from a seller in Portugal for £5,000.
Watch Collecting stormed to its first £1 million in sales in just four weeks of live auctions, and its current total stands at just over £2.3 million with 183 watches sold. Collecting Cars is fast approaching its two-year anniversary, with more than £98 million in sales, and more than 2,900 lots sold. A truly global auction platform, and the only business of its kind to have offices on three continents; international sales on Collecting Cars continue to flourish, and the specialist Consignment Team is ready and able to assist vendors from around the world.