The Leonard Collection
With an obsessive focus on quality and originality, The Leonard Collection includes one of the most impressive assemblies of modern Porsche road cars, featuring some of the rarest 'Rennsport' models.
Updated 17th May: Bidding closed on one of the most impressive assemblies of modern Porsche road cars, breaking records in the process - read more about it by visiting the Ultimate Modern Porsche Collection sells for £7.5m.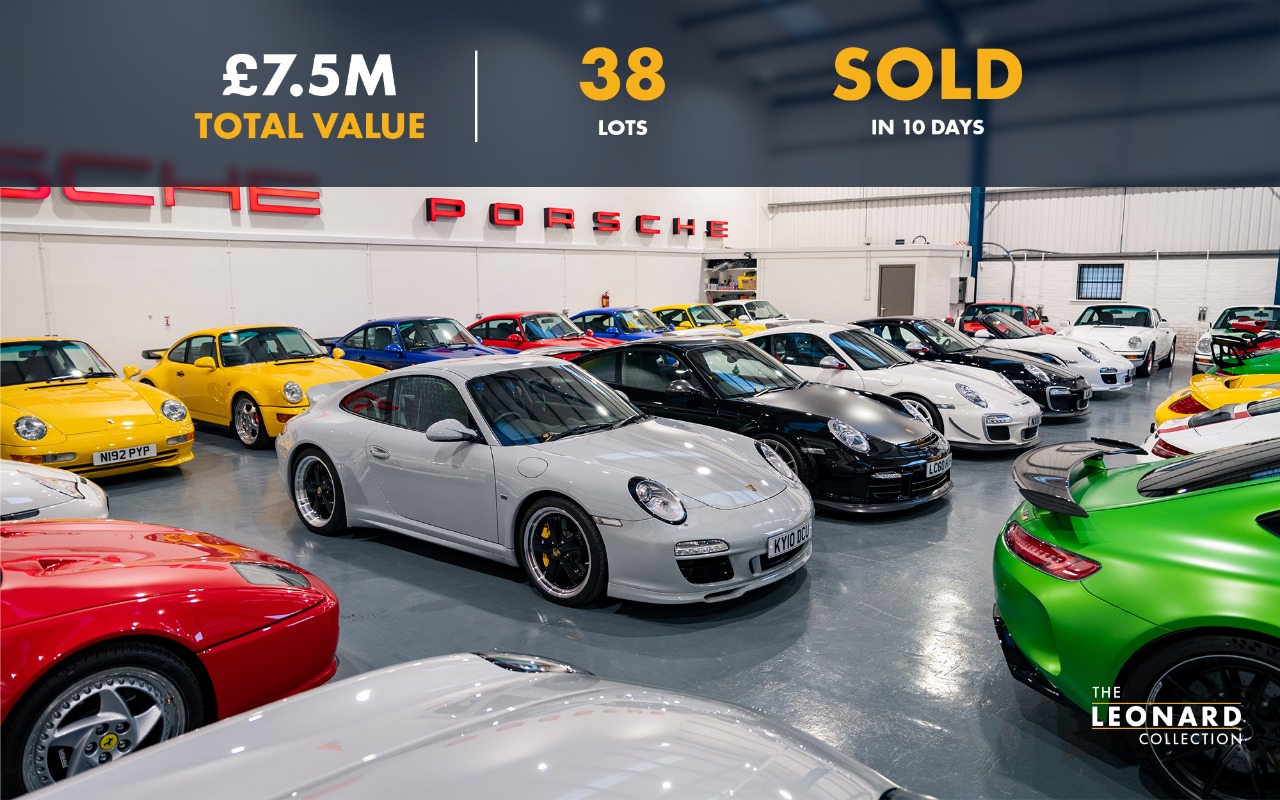 Among its stars are also classic models, such as a remarkable 911 Carrera 2.7 RS - formerly owned by Jay Kay of Jamiroquai - and a legendary Carrera 3.2 Club Sport with only 6,416 miles from new. Other air-cooled icons include an astonishing delivery-mileage 964 Carrera RS, which is likely unrepeatable; and a 993 Carrera RS, a fine example of one of the all-time great driver's cars.
The trend of exceptionally rare cars continues with a 996 GT3 RS (one of 682 built, and with only 3,500 miles from new), a 997 Speedster (one of 356) and a 997 Sport Classic with the iconic 'ducktail' spoiler (one of just 250). Another key highlight is an original German-delivery Carrera GT, with just over 4,000 miles in a one-off specification and one of the very last built.
Beyond Stuttgart's finest, The Leonard Collection features other contemporary performance heroes. Track-focused Ferraris are represented by the 360 Challenge Stradale and 430 Scuderia, and there are even two examples of the pinnacle of the flat-12: the F512 M. North America is represented by a former Evo Car of the Year, the Ford GT, and the BMW marque is featured with a glamourous BMW Z8 and a superb E28-era M5 saloon. This highly prized collection of modern icons and stunning Porsche models is a treat for the eyes and ears, and is introduced here by Chris Harris.