The Colour and Chrome Collection
The Colour and Chrome Collection
Assembled largely over the last five or six years by an enthusiast in the Ostwestfalen-Lippe Region of Germany, 'The Colour & Chrome Collection' represents seven wonderful examples of some of the marque's most popular classics. The cars were selected not just on the basis of their impressive condition, but also for their period-perfect colour schemes.
As exemplar models of Mercedes-Benz's elegant styling from the late 1960s through to the late 1980s, the cars are beautifully preserved tributes to their designers. They are all accented by sleek chrome elements, and typify the class and character of their eras.
The oldest model in the collection is the fully restored 1966 230 SL 'Pagoda'; a fabulously chic roadster that is in outstanding condition. For sheer luxury, it is hard to beat the 280 SE 3.5; a charming 1972 saloon with room for family and friends, which has been restored in the timeless combination of silver over red.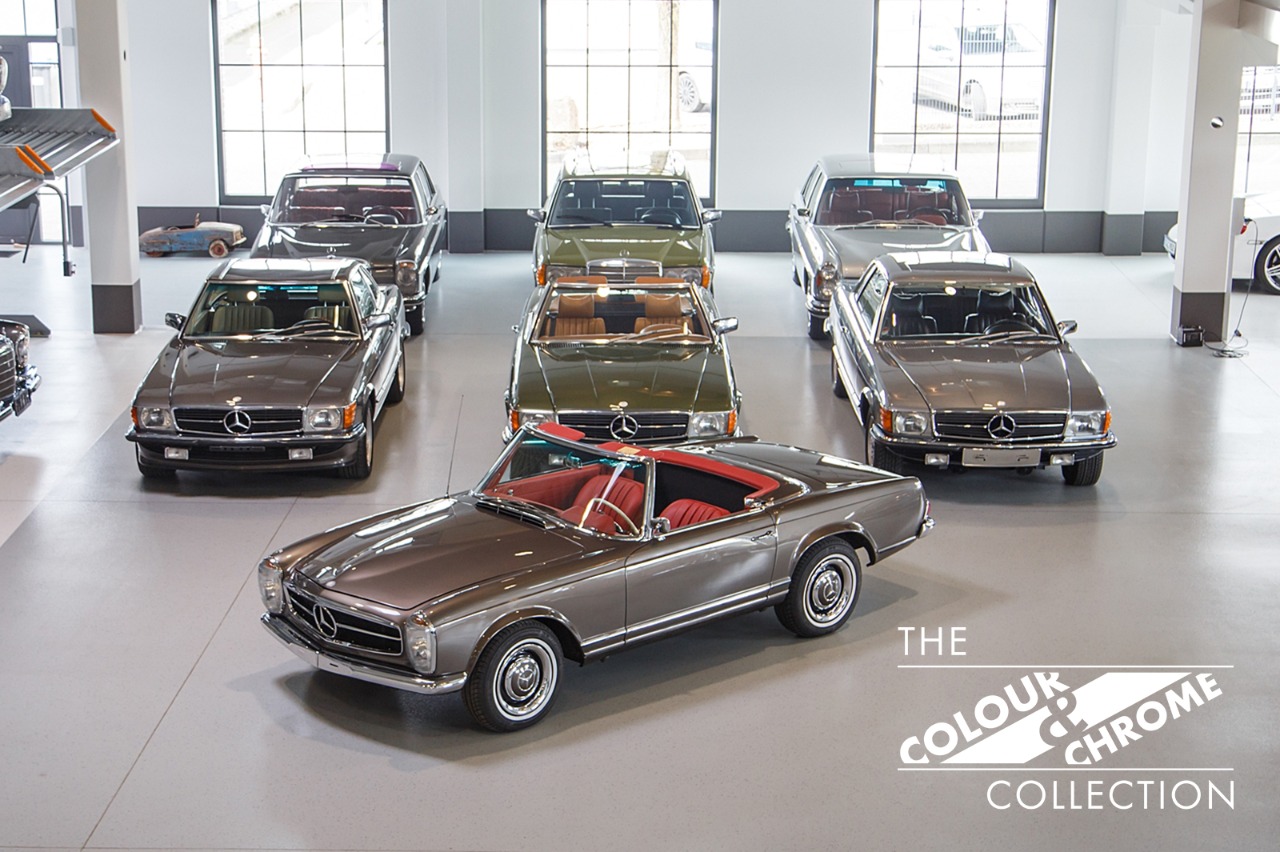 Built a decade later but no less stylish; the W123-generation 230 TE on offer is finished in the wonderfully rare hue of Cactus Green, and retains its original MB Tex and cloth interior. Equipped with a factory sunroof, power steering, and the four-speed manual gearbox, it is a fantastic modern classic that remains highly original, and has just two owners from new.