Collecting Cars have been partners with PCGB since the beginning of 2021 and in that time we've had the opportunity to get out and meet many of their club members and assist many of them to buy or sell their beloved Porsche via our auction platform. The PCGB annual Silverstone track day meet was the perfect place to catch up with some of the members and see their spectacular cars out on track…oh, and I sneak in a few passenger laps for myself!
It's is always an exciting moment driving through the gates at Silverstone but it was made even more special when I could see a rainbow of Porsches lined up in the national paddock - everything from 987 Boxster's right up to a 991 GT3 RS.
The great thing about these club days is how approachable they are, it doesn't matter what you've got, everyone is there with the same mindset and that is to get out on track and enjoy these amazing cars on a grand prix circuit in a controlled environment.
A walk through the pit garages turns into an Aladdin's cave of every flavour Porsche you can imagine, a brace of 964 RS sharing the same garage as a GT4 Clubsport. Out in the pit lane the famous Rothmans 956, Derek Bell, Jacky Ickx and Stefan Bellof 1982 Le Mans winning car bursts into life for a few flying laps.
I caught up with Mike Curtler, Director at Ashgood Classic and Sportscars, and we discussed a 987 Boxster S he bought through Collecting Cars and it is now used for his team to come out and enjoy track days and events like this one. Mike has had the car stripped out and racing seats, harnesses and a full roll cage installed alongside no doubt a number of other performance upgrades. A quick chat soon turned into "do you fancy a go?" and before I knew it, I'm signing on and getting a passenger ride with Louis a Consignment Specialist at Collecting Cars, who also conveniently happens to be a seasoned racing driver.
So, a gentle cruise around Silverstone then please Louis…er no, not a chance in hell. "You ok?" he shouts as we pile through Maggots and Beckets. I wait until we're through and onto the Hangar straight and I have enough air in my lungs to respond. We're on our second lap now and Louis has got the measure of this car very quickly and I know that for two reasons, one is the speed we are carrying when we enter Stowe at the end of the straight and the second is we're in a 987 Boxster on track with numerous GT3's and there is nothing in the mirrors or that comes close for the following two laps! What a thrill to be out on track again!
A big thank you to Mike and his team at Ashgood Porsche, for trusting us with the car, and Porsche Club GB for hosting a superb day at Silverstone.
For more information on how to get involved with PCGB head over to porscheclubgb.com.
If you are thinking of buying or selling your Porsche then please don't hesitate to contact one of our team today or visit our sell with us page, it is free to list your car and there is no charge for photography for PCGB members. We've sold over 500 Porsches; everything from a 1973 Carrera 2.7 RS, that sold for £538,500, to well maintained 986 Boxster's and everything in between.
James Little - Collecting Cars YouTube Host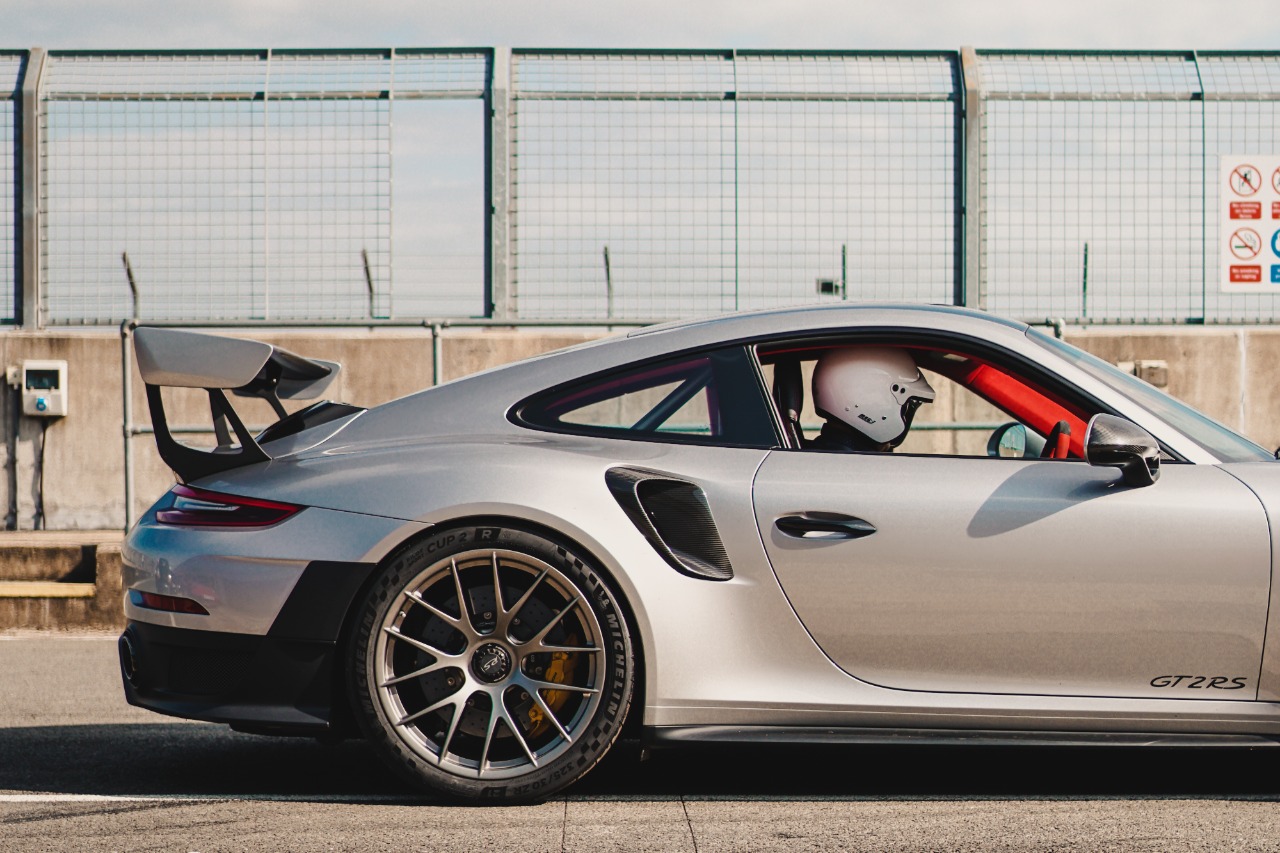 Published 20th August 2021